Faculty Feature: Danielle Endres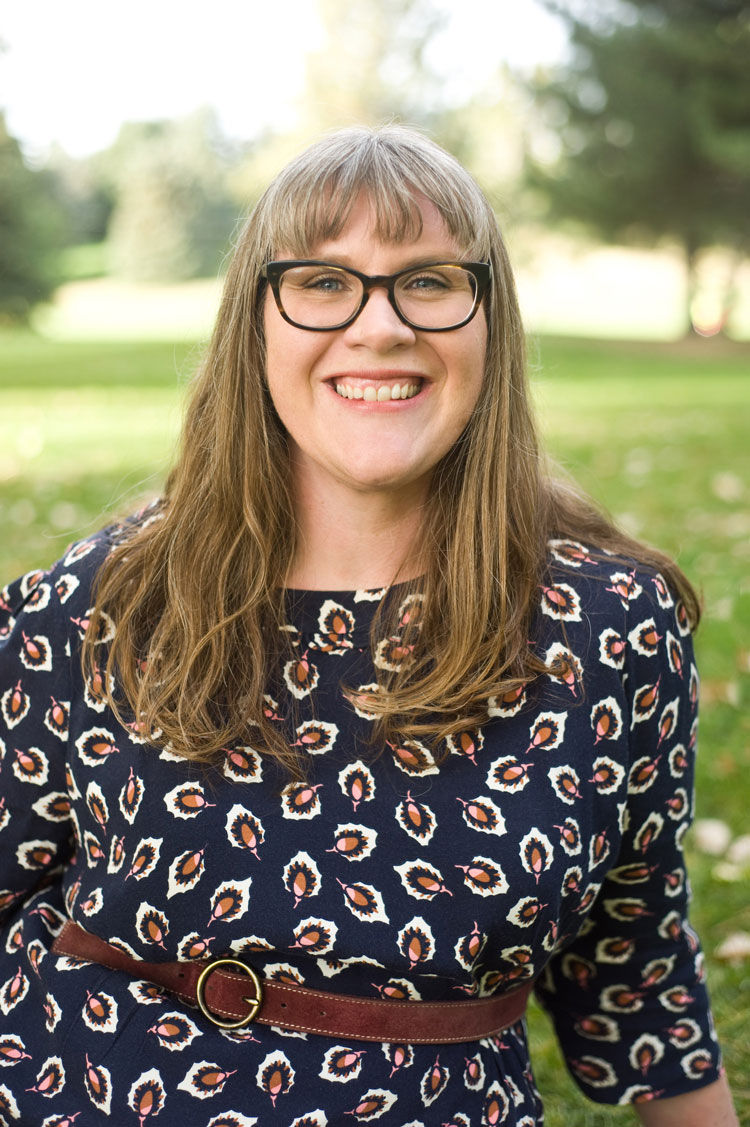 Danielle Endres is a Professor in the Department of Communication at the University of Utah. She is also an affiliated faculty member in the Environmental Humanities Program. Her research and teaching expertise lies in environmental communication, social movements, and Indigenous studies. As a rhetorical theorist and critic, she has examined a variety of historical and contemporary controversies, such as nuclear de/colonization in the American West, energy policy, climate change, Native American mascots, and dominant spatial practices. She is also interested in rhetorical methods, particularly the use of ethnography, oral history, interviewing and other participatory approaches in the practice of rhetorical criticism. Danielle has served on numerous supervisory committees in the Environmental Humanities Program, and we're so grateful that our students get to learn from her.
You recently received a National Science Foundation grant to research practices of energy democracy in Puerto Rico—congratulations! What do you hope to accomplish with this grant? What questions or issues will the research address?
Thank you! I am grateful to have the opportunity to work with a fantastic graduate student collaborator in Communication, Nicolas Hernandez on this project. Our goal is to better understand the rhetorical patterns that enable and constrain a democratic and just energy transition in Puerto Rico. Unnatural disasters—such as Hurricanes Maria and Irma—that were intensified by the climate crisis (re)exposed the flaws of a fossil fuel-based energy system and highlighted vulnerabilities in climate resiliency under the status quo in the Puerto Rican archipelago. Puerto Rico is in the midst of an energy transition, but there is no guarantee that the transition will be just, democratic, and equitable. The grant allows us to do fieldwork in Puerto Rico—we will be engaging in ethnographic participant observation of energy politics across a range of sites; interviewing activists, government officials, energy industry professionals, non-profit practitioners, and every day people about their rhetorical strategies and tactics for enacting energy transition; and building partnerships with energy organizations working toward energy democracy. In addition to answering research questions about what rhetorical strategies and tactics contribute to energy democracy, we hope to not only contribute to the growing interdisciplinary research area of energy democracy but also to advocate for and be a part of a democratic transition to renewable energy technologies in Puerto Rico. Our field-based research will provide one piece of a larger picture of discourses of energy democracy, with our collaborator at SUNY-ESF, Dr. Andrea Feldpaucsh-Parker focused on analysis of how local media sources cover the energy transition.
Your research has spanned environmental communication, nuclear colonialism, social movements, and Indigenous studies. How did this background lead to your current research on energy democracy?
This project is a natural outgrowth of these interests. If there is one framework that spans the research areas listed, it is environmental justice. Whether thinking about what environmental justice means for Indigenous nations resisting nuclear colonialism, thinking about climate change activism, or analyzing forms of just participation environmental and scientific decision-making, I have always been attuned to questions about how to address big environmental problems with attention to the tenets of participatory democracy, justice, and equity. This new project builds from previous collaborations with Drs. Andrea Feldpausch-Parker (SUNY-ESF), Tarla Rai Peterson (University of Texas, El Paso) and Leah Sprain (CU Boulder) to build an energy democracy framework that seeks to make decision-making about energy transitions as democratic as possible. The framework, which builds from the energy democracy movement, is designed to infuse justice, participation, and forms of people power into transitions away from fossil fuels. In this grant-funded project, Nicolas and I are turning to Puerto Rico as a case study.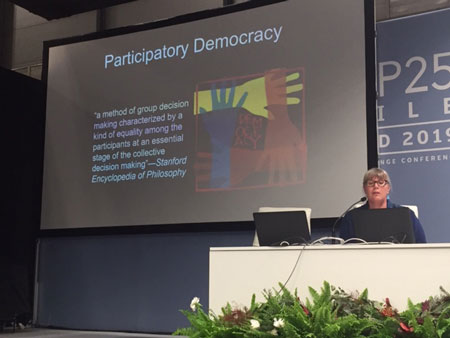 What attracted you to the Environmental Humanities Program? What has your involvement looked like over the years?
The Environmental Humanities program actually began the same year that I started my position at the University of Utah as an assistant professor. As an environmental rhetoric scholar, I was firmly situated in humanistic modes of inquiry and my dissertation taught me that addressing an issue like nuclear colonialism required engagement with a variety of disciplines throughout the humanities and beyond. I was lucky enough to have held the inaugural Professorship in Environmental Humanities to support turning my dissertation into published articles and to have taught field methods to the first cohort of EH students! For many years, I taught the EH 6102 course, which in the early years used nuclear issues in the American West as a case study for learning EH methods. One of my best memories was a field trip with the field methods students to tour the Nevada Test Site (site of over 1000s nuclear weapons tests) after spending a night camping at the Circus Circus KOA just off the strip in Las Vegas. Now, I stay involved by working with EH students on their master's theses and projects, particularly those that relate to nuclearism, Indigenous studies, and climate or energy justice activism.
What advice do you have for students who are interested in participatory research? How can students create rigorous scholarship while also collaborating with activists on the ground?
I think participatory research is one of the most rewarding forms of research we can do in the environmental humanities. To do participatory research well takes time, effort, and critical self-awareness of one's role as an academic, or a representative of an academic institution. Not all communities want to work with academic institutions; indeed, Indigenous communities may be particularly wary of extractive, racist, and colonialist research practices by non-Indigenous scholars seeking professional gain over the needs of the community. I always encourage students to focus first on building relationships based in trust and mutual-benefit with collaborators—this involves some vulnerability, flexibility, compromise, and self-reflexivity. This stage can take time, but it builds an ethical foundation for pursuing research in collaboration with communities.