Meet Our Fall 22 Practitioner, Madeline McGill!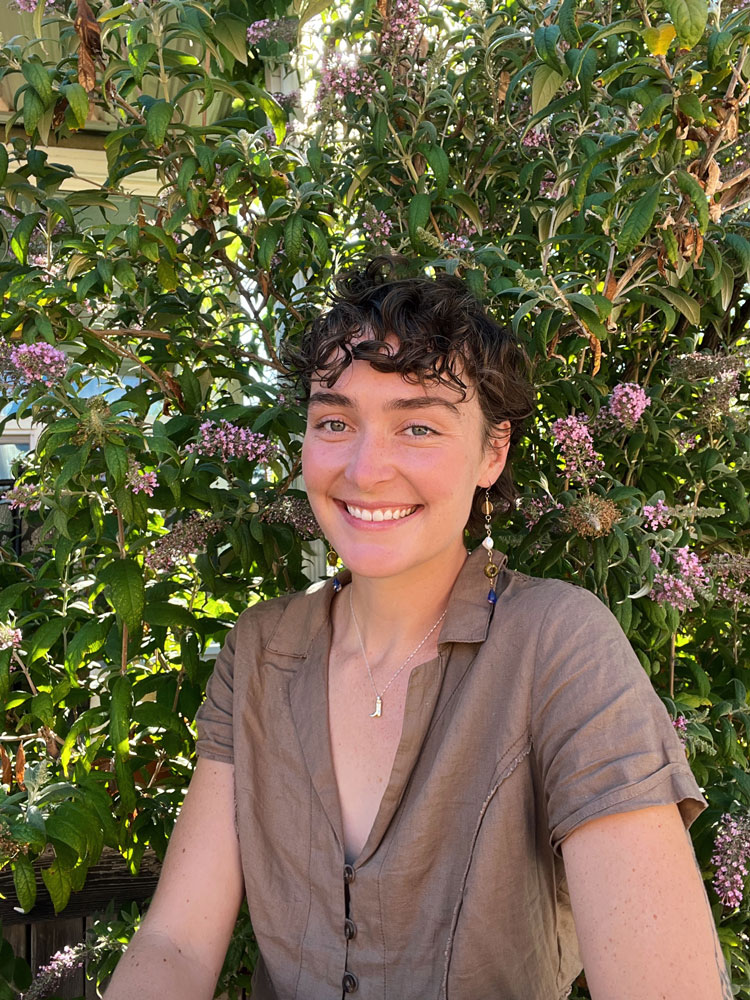 This fall, we're honored to award Madeline McGill as our Fall 2022 Practitioner-in-Residence. Madeline will be sharing her expertise in narrative strategy, digital communications, and electoral organizing with our students. Check out her website and read on to learn more!
About Madeline
Madeline McGill is a political scientist and narrative strategist living in Salt Lake City, Utah, in the unceded lands of the Shoshone, Goshute, and Ute peoples.
With a background in visual art, Madeline began working in campaigns in 2014. After graduating from Boston University with a B.A. in Political Science, she went on to work as a consultant for campaigns, non-profits, and labor unions across New England. Madeline worked with candidates ranging from City Council to Congress and served as a statewide coordinator for the Massachusetts campaigns for a $15 Minimum Wage and Paid Family and Medical Leave.
With a deep belief in the importance of rural electoral engagement, Madeline moved to Utah in 2019 to help found the Rural Utah Project, bringing their fundraising and communications programs online. The organization went on to flip traditionally rural districts, impacting elections from County Commission to the U.S. Presidency.
Since, Madeline has continued her work as a digital consultant, creating strategy and driving outcomes for non-profits, labor unions, and candidates for office — including Planned Parenthood, John Fetterman for US Senate, the American Alpine Club, and National Nurses United. She is passionate about building campaigns that are committed to storytelling and transformational organizing strategy. She currently does this through her consulting business, Western Desk.
In her spare time, you can find Madeline discovering her next favorite hot spring, getting lost in Southern Utah, and falling ever-in-love with her collie, Melon.
Our community practitioner-in-residence program is made possible thanks to funding from the Andrew W. Mellon Foundation.