Announcing Our Next Director: Danielle Endres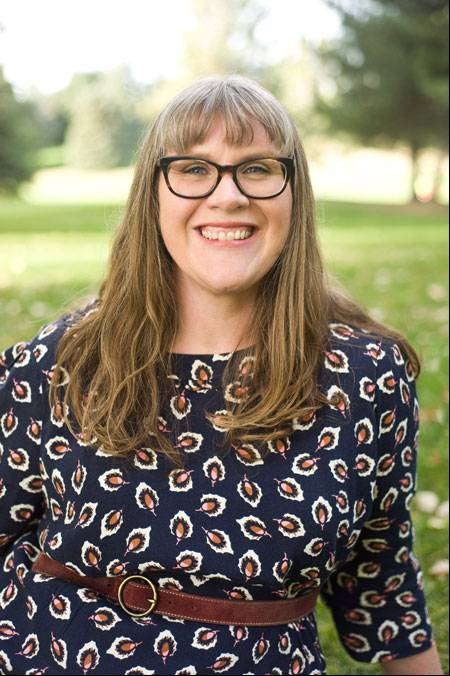 It's official: Professor Danielle Endres will be the next Director of the Environmental Humanities Program! After nine years of leadership, Professor Jeffrey McCarthy is officially retiring from his position as director. Danielle will begin her appointment in July. We are immensely grateful for Jeff's many years of service (stay tuned for a farewell post later this month!), and we look forward to a new chapter under Danielle's leadership.
Danielle is a Professor in the Department of Communication at the University of Utah. Her research and teaching expertise lies in areas that interest and excite many of our students: environmental communication, social movements, and Indigenous studies. As a rhetorical theorist and critic, she has examined a variety of historical and contemporary controversies, such as nuclear colonization in the American West, energy policy, climate change, Native American mascots, and dominant spatial practices. She is also interested in rhetorical methods, particularly the use of ethnography, oral history, interviewing and other participatory approaches in the practice of rhetorical criticism.
Danielle has received notable awards to support her recent research, including an NSF grant to research practices of energy democracy in Puerto Rico and a grant from the Wilkes Center for Climate Science and Policy to research how climate policy is developed through United Nations Framework Convention on Climate Change negotiations. Read our Faculty Feature on Danielle from September 2021 to learn more about her research on energy democracy.
Danielle has been a pivotal part of the Environmental Humanities Program since our inception in 2005. She started her position at the U of U the same year the program began! She taught the field methods course to the first cohort of EH students, and she held the inaugural Research Professorship in Environmental Humanities, which supported her in turning her dissertation into published articles. For many years, she continued to teach the field methods course, which in the early years used nuclear issues in the American West as a case study for learning EH methods. One of her best memories was a field trip with the field methods students to tour the Nevada Test Site (site of over 1000s nuclear weapons tests) after spending a night camping at the Circus Circus KOA just off the strip in Las Vegas. She has continued to stay involved in the program by working with EH students on their master's theses and projects, particularly those that relate to nuclearism, Indigenous studies, and climate or energy justice activism.
We know Danielle will bring the perfect balance of fresh leadership alongside an appreciation of our history and evolution as a program. Stay tuned for more on Danielle's vision and goals as director when she officially starts this summer!